12. September, 9:00 – September 13, 2019 16:30, Empa, Dübendorf, Akademie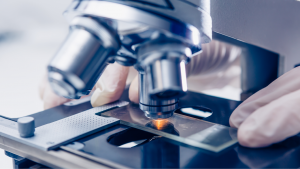 TOPIC
Nanotechnology, personalized medicine and machine learning are future and emerging technologies (FETs) with a tremendous potential to influence the development of innovative materials-enabled health care solutions. However, a careful safety assessment is required to avoid social and economic drawbacks, particularly during the first stages of implementation. This can only be achieved with an open, target-oriented and trans-disciplinary exchange between academia, industry and regulatory bodies.
This two-day event will focus on two novel projects showcasing cooperation efforts:
– "GoNanoBioMat" aims at enabling cooperation to work on the development and production of polymeric nanobiomaterials for drug delivery implementing a Safe-by-Design (SbD) approach.
– The CCMX Materials Challenge "NanoScreen" presents a unique combination of interdisciplinary expertise, addressing fundamental knowledge and methodologies to support the safe use of nanomaterials.
This event is hosted by contactpointnano.ch